Singapore Hotels Last Minute - Singapore Airport Hotels
Singapore Sightseeing Tours and Local Excursions
Singapore Stopover Tours


Singapore Tours - Singapore Sightseeing - Singapore Stopover Tours


Click above for FULL LIST , Rates, Photos and Tours Descriptions
Some Ideas and Suggestions


Singapore Sightseeing Tours


Singapore Sightseeing Tours - for full and detailed list including Singapore Flyer and Hop-on / Off bus tour

Singapore City Tour- Singapore
On this coach tour you will get orientated with the city of Singapore, visiting Supreme Court, City Hall and Parliament House. Experience a spectacular panoramic view from the top of Mount Faber as well as stopping in Little India and Chinatown. If you have little time & want to see the city this tour is one not to be missed!

Singapore by Night- Singapore
Enjoy dinner at Boat Quay, night markets at the famous Bugis Street and all the city skyline by night. Finally enjoy a famous 'Singapore Sling' at the world renowned Raffles Hotel - as the saying goes 'If you have not been to Raffles you have not seen to Singapore'

Breakfast at Singapore Zoo- Singapore
Fancy breakfast with one of the Singapore Zoo's famed animals? This coach tour will give you the experience in a new concept in animal keeping with the zoo's beautifully landscaped gardens and very few cages and of course you will enjoy a 'Wild Breakfast' with the friendly 10 metre python, the Orang Utan and a small-clawed otter… Book today to avoid disappointment!

Imperial Cheng Ho Dinner Cruise- Singapore
For a great romantic experience, join this cruise and feel the cool evening breezes and gentle twilight. As the sun sets, you sit down to an international buffet dinner whilst sailing in one of the world's greatest harbor. For those looking forward to an enchanted evening, book this cruise today!

Round Island Tour- Singapore
This award winning tour offers an interesting insight into life outside the city. Visit a Ming village, the Haw Par Villa and Kranji Dam. See Kranji War Memorial which overlooks the Straits of Jahore, the last resting place for many allied soldiers who lost their lives in World War II and enjoy a seafood lunch in Sembawang.

Authentic Chinese Junlc Emerdd Cruise- Singapore
So you think Singapore is all concrete and steel? Find out yourself as you set off on this ancient wonder - a traditional Chinese junk that was once the workhouse of the Oriental Sea routes. Drench your senses with ancient romance from the selection of two cruises. These cruises are not to be missed…

Melaka Malaysia- Singapore
Melaka / Malacca was governed by the Malay Sultanate, Portuguese, Dutch and British who have left behind a wealth of the past, evident in Malacca medieval charm, picturesque buildings, multi-racial population and narrow streets. Visit the oldest Chinese temple in Malaysia - join this tour and experience Malacca…

Authentic Chinese Junk Starlite Cruise- Singapore
If you want to woo your loved one as you wine and dine under the Pacific stars then you will not want to miss this Starlite Cruise. What better way to escape from the hustle and bustle of city life.

Kukup and Orchid Valley- Singapore

Enjoy your visit to amazing Singapore, you can pre-book and arrange all your sightseeing tours and excursions in Singapore in advance from a wide range of tours and sightseeing excursions in Singapore and throughout Asia and Australia,
also New Zealand Tours and Excursions
Wherever you Travel have a Wonderful time !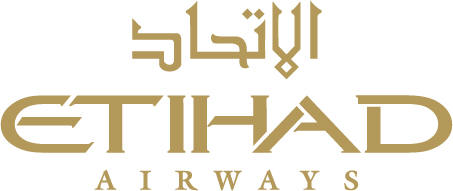 Malaysia Hotels Last Minute and last minute bookings
Singapore Sightseeing Tours and trips
Thailand Hotels information



1777787


Singapore sightseeing tours, Singapore tours and sightseeing excursions and trips around Singapore for sightseeing.